Maspalomas, Gran Canaria





(14 votos, promedio: 4.50 de 5)


Loading...
In Maspalomas, Playa del Inglés, we offer dinner and show of male/females stripper.
The ideal place to celebrate the Stag party in the south of the Island.
Group menu
Appetaziers to share:
Bread with garlic
Serrano ham
Cheese in pieces
Tomato Salads Dressed With Ajito And Balsamico
Peppers of Padron
Shrimp Scampi
Spanish Tortilla
Crumpled potatoes with red mojo
Chicken croquette
Main dish to choose:
Veal Rounds in Homemade Sauce
Pieces of Chicken Pie
Various pizzas
Pork Meat Dressed With Ajito And Peppers
Escalope Cord Blue
Escalope in Green Pepper Sauce
Beef steak in Mushroom Sauce
Beef Steak in Green Pepper
Beef Steak in Roquefort Sauce
Sirloin Pork with Mustard
Sirloin Pork Gratin with Pineapple and Cheese
Gratin Meat Lasagna
Chicken breast patty
Chicken In Curry Sauce
Chicken Breast in Mushroom Sauce
Grilled Sole Fillets
Roman-style squid
Spaghetti With Prawns
All dishes accompanied by: Baked Potatoes, French Fries, Rice, Vegetables
Drinks included during launch/dinner
Mineral waters
Assorted Soft Drinks
Tropical Beer
Wine Briñal D.O Rioja Tinto
White wine
Red and White Sangria
Desserts to choose:
Chocolate mousse
Panna Cotta With Syrup Of Forest Fruits
Flan Caramel With Cream
Varied ice cream
PRICE GROUP MENU + FUNNY SHOW MALE STRIPPER OR FEMALE STRIPPER = €39* VAT Inc. per person

* The price is for a group of 15 people. The price increases or decreases depending on the number of diners.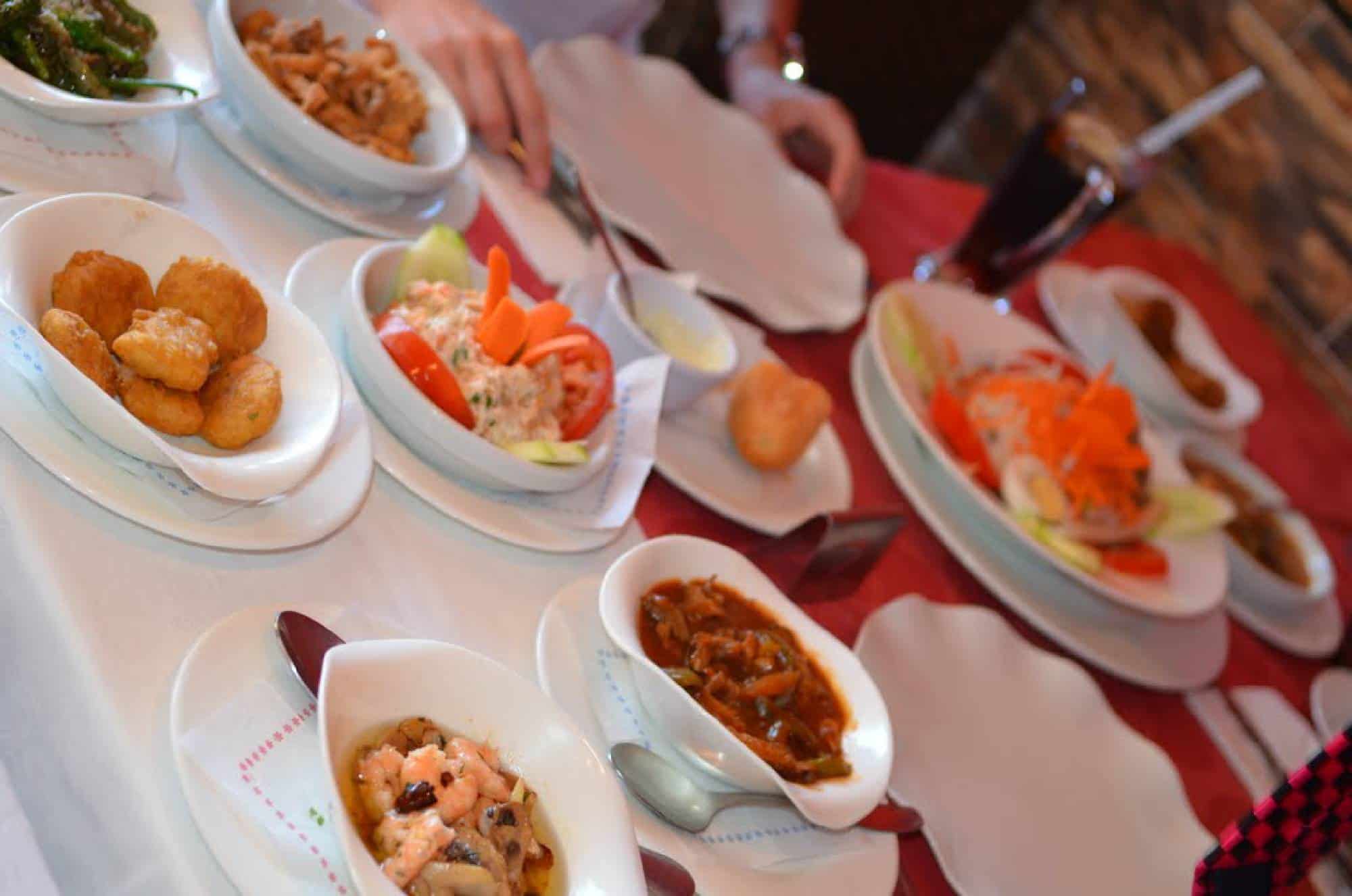 Get a group quote: